BREAKING: Brazilian magician Ronaldinho has retired from professional football, it is confirmed.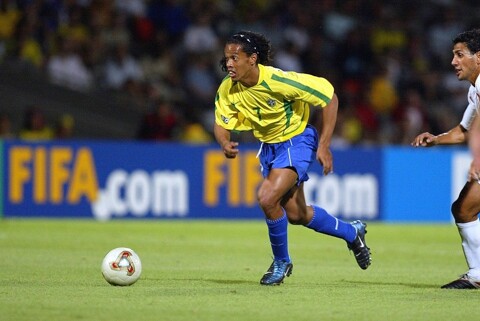 As confirmed by his agent-brother Roberto de Assis Moreira, Ronaldinho will no longer step foot in prefessional football ever again.
"It (the decision of retiring) was already set, just that it's not confirmed but he did not play for a long time," says his brother. "We had a lot of invitations but we cannot handle it."
The 37-year-old Brazil international started his career in 1998 when he made his senior debut in 1998 Copa Libertadores for Brazilian side Grêmio, before moving to Paris Saint-Germain in 2001.
It was the 2002 World Cup in which Ronaldinho had captured the heart of football fans, as he famously lobbed a goal towards England's David Seaman from 40 yards out. Alongside Ronaldo and Rivaldo, they conquered Germany in the final to claim the World Cup glory.
Due to his exceptional performance at World Cup, Ronaldinho soon moved to Barcelona in 2003, as he secured 2 La Liga titles and 1 Champions League title in 5 years.
Unfortunately hampered by injuries, Ronaldinho's career took a turn and he moved to AC Milan in 2008 and helped the team win Serie A title in 2010/11 season.
The last professional club Ronaldinho played for was Fluminense, where he played 7 times but scored no goal in 2015.