That's the thing, they are stuck with each other. Jose Mourinho and Manchester United. What is he going to get that is better than this job? And them: how many managers can they go through, trying to recreate Sir Alex Ferguson's magic formula? If Mourinho isn't the answer, who is?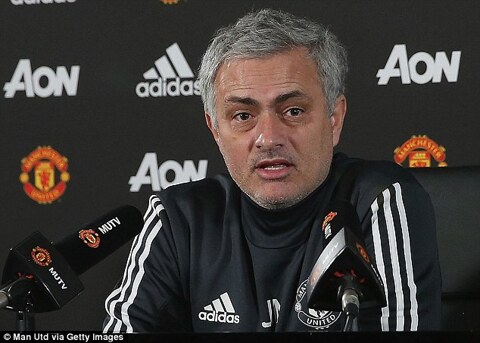 Mourinho insisted on Thursday that he wants to stay at Old Trafford beyond the length of his three-year contract, conveniently forgetting it was his description of the Paris Saint-Germain project as 'special, magic, fantastic' in November that gave birth to the idea he might not be entirely happy in Manchester.
United, meanwhile, are greatly upset at talk of dissatisfaction with their manager, overlooking opposition to his appointment from within, and their record of short-termism since Ferguson's departure.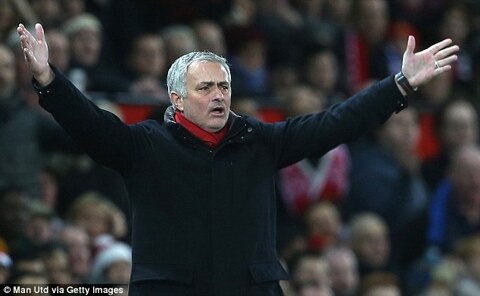 But, whatever happens in the remainder of the season, where could United go? First, they tried Ferguson Lite. David Moyes, the Chosen One, as the Stretford End had it. Sacked within a year.
Then they went stellar. Louis van Gaal — European coaching royalty. Ex-Ajax, ex-Barcelona, ex-Bayern Munich, decades of experience handling the big names. Bored the pants off everybody, won the FA Cup and still got sacked.
On to Mourinho, the manager it was felt they should have got from the start. An all-out, no compromising title winner. He came sixth. Now, he is second, but still 15 points adrift of the local rivals that used to be a punchline, and seemingly at war with the world.
So, what would constitute Plan D? How many managers can United toss on to the fire after one or two seasons? At this rate, Ferguson would have been ditched long before he landed his first title. And panic is not a good look for a club that views itself as king of the world.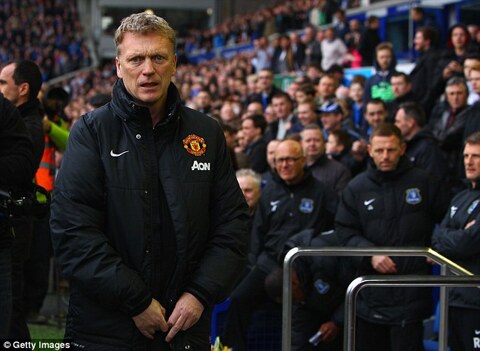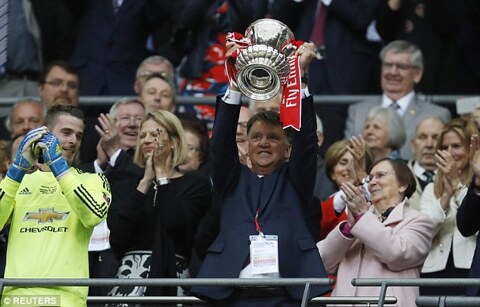 Now see it from Mourinho's point of view. If he truly is dissatisfied with Manchester, if he is as miserable as he sounds half the time, where would he go from here? PSG? There are many well-informed voices convinced this is his next destination but would they really want a coach increasingly — if somewhat unfairly — famed for his defensive organisation having spent £350million on two strikers?
Serie A is not as strong or rewarding as the Premier League, and it would be hard to match his success with Inter Milan.
The same in Spain, where pretty much any job in La Liga would be a step down after Real Madrid, and that goes double for Portugal considering his achievements with Porto.
Unless he can land Bayern Munich he is playing for second place in Germany, and inter-national football is an older man's game. Anyway, the next World Cup in which he could realistically be involved is four years away.
Mourinho could go to China, or Russia, for the money, but he has plenty of that and the job satisfaction would be minimal. He needs to be centre stage. His achievements must have meaning. China is a long way from having the status that Mourinho requires, Russia is a second-tier league in Europe.
Nothing is as good as managing United.
Ironic, isn't it? Mourinho and United appeared made for each other and, to some extent, they still are; just not in the way it was imagined. It appears rather a loveless marriage now, United no doubt fretting about transfer business and that infamous third season, Mourinho clearly underwhelmed by what he has found in Manchester, the strategic weaknesses in all but commercial areas.
He needs help. He isn't getting help. Who does he talk to before delivering these gloomy sermons about the fixture schedule, or Manchester City's sovereign wealth, or rival managers, or his injury list. Who is there to look him in the eye and tell him the truth?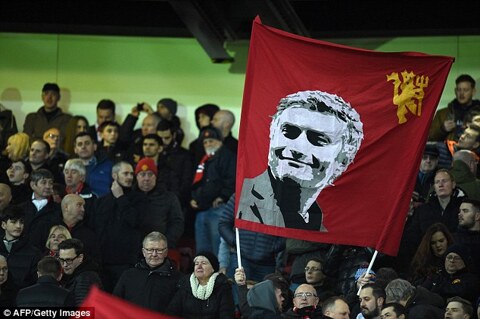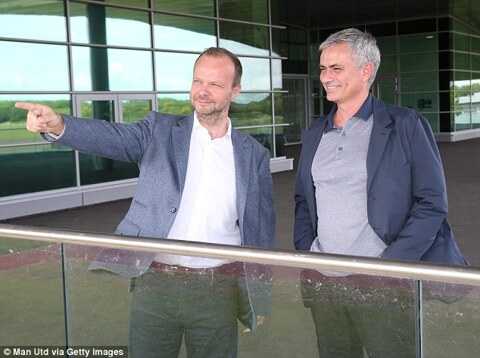 Which is this: Jose, you will get no sympathy as the manager of United. Nobody will take pity, nobody will see your side. In the modern football world, United are thought to have every advantage imaginable and that is not going to alter.
So change tack. Change tactics. Why not make a different point? Why not frame it another way? United's manager needs managing. He is being left to fight the world on his own. No wonder he is miserable.
This is not about mere disgruntlement over transfer policy. When budgets are measured in hundreds of millions the situation is volatile. United, for all their riches and power, are still at the mercy of wealthy rivals and agents. They can be outbid, a better deal could be had elsewhere.
Ed Woodward receives a lot of criticism but the modern market is considerably trickier than it was in the days when Peter Kenyon and David Gill occupied his role. Back then, United only had Barcelona and Real Madrid to worry about and, after 2003, Chelsea. Woodward must take on all three, plus City and PSG, who are financially stronger.
It's a jungle out there. So this is about sweating the small stuff — Mourinho's moods, Mourinho's pronouncements to the world, the image of a manager who appears increasingly dissatisfied with his lot.
Mourinho can be difficult, that much is obvious. He is not the master media manipulator of popular fable because too much of what he says is off the cuff. He reacts to the question and a smart inquisitor can push his buttons.
Take the claim that Arsene Wenger is a 'specialist in failure'. It came in 2014 after Wenger had said that managers played down their title chances because they 'feared to fail'.
Mourinho saw the comments before going into a routine Chelsea press conference to discuss an FA Cup tie, away to City. It was explained that Wenger was talking generally but most probably about Brendan Rodgers, who had been very reticent on Liverpool's title chances despite their healthy league position.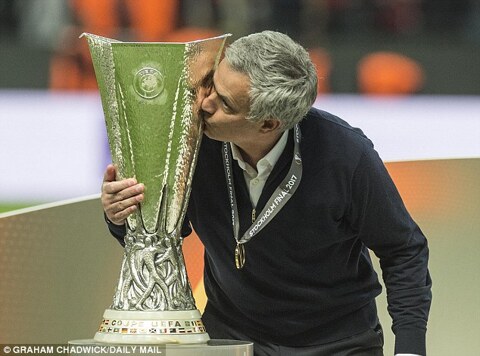 Yet the second question of the press conference mischievously linked Wenger's comments directly to Mourinho and he bit. 'If he is right and I am afraid of failure it is because I didn't fail many times,' Mourinho said. 'Eight years without silverware, that's failure. He's a specialist in failure. If I do that in Chelsea, eight years, I leave and don't come back.'
So, yes. He can be a challenge. But those who have worked with him say he listens. He can be dissuaded from giving a rival a verbal 'punch in the kidneys' as he calls it. He can be turned away from an agenda if it is considered counter-productive. He can go, to use his phrases, 'low profile' or 'radio silence'.
Above all, Mourinho is not foolish. He has been successful enough to have earned his right to be outspoken, but he listens to reason. So, who is reasoning with him at United?
Who points out that the acquisitions of Romelu Lukaku and Paul Pogba undermine any observations he may have about City's excessive spending, or that once a transfer budget exceeds £300m the consensus is a manager should be able to forge a title-winning team? Who explains that it is not helpful to United's image if their manager depicts them as somehow inferior to City.
At the moment, Mourinho seems trapped in a vicious cycle. He moans, he gets no sympathy, his bad mood increases, he moans again, gets no sympathy, and on it goes.
Even in pledging loyalty to United he did not crack a smile, his response to the questions a glower. He has appeared to have little rapport with the room in recent weeks, and that is not him, either.
When Mourinho returned to Chelsea in 2013, he spent 30 minutes at a general broadcast press conference, then the same amount of time around a table with the daily newspapers and again with the Sunday correspondents. He declared himself the happy one.
By contrast, his first appearance as United manager was curtailed after nine questions. Even Mourinho seemed surprised at the brevity. Maybe he would have liked to revel in the moment a little more; sacked by Chelsea, bouncing back with the biggest club in the Premier League.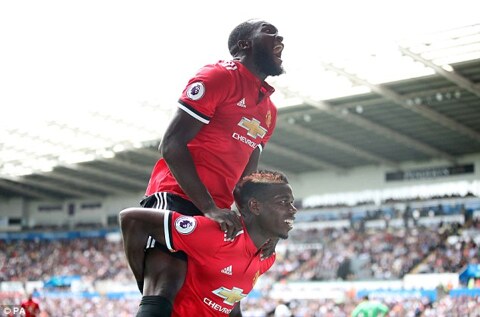 Maybe he needs to stretch out a little in the present climate, too. He is appearing awfully one-dimensional for such a complex character. Here comes Jose Mourinho, what is he going to complain about this week?
Of course, none of this matters when a manager is top of the league. But when he is not, when he is frustrated, tetchy, when he is down or can't get his point across, this is the image that travels across the world. This is what his players see, what prospective signings see.
Is this how United wish to be represented? If not, why don't they do something about it? Why don't they give Mourinho some of the support he needs? Particularly as, if his latest announcement is to be believed, he has no intention of going anywhere.