OFFICIAL: Barcelona superstar Leo Messi has been named Champions League Player of the Week with decisive show against Chelsea.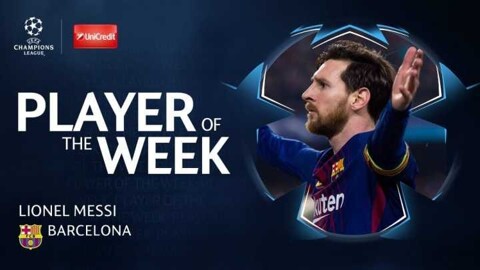 The Barcelona talisman almost single-handedly dragged his side into the quarter-finals with two well-taken goals and an assist as the Premier League champions were swatted aside.
Thibaut Courtois's howler after two minutes and eight seconds - the Chelsea No.1 was beaten at his near post by Messi - made an already difficult task close to impossible.
Lionel Messi then picked Cesc Fabregas' pocket in midfield before speeding past both Cesar Azpilicueta and Andreas Christensen to set up Ousmane Dembele for his first Barca goal.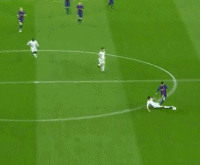 Marcos Alonso's error close to the right touchline led to another goal for Messi, who fired once again through the open legs of Courtois to kill all hope for the Blues. It was another night where Messi set records for himself, scoring both his fastest and then his 100th Champions League goal.