Real Madrid took a massive step towards the Champions League semi-finals and they did so with the help of Cristiano Ronaldo and his two goals.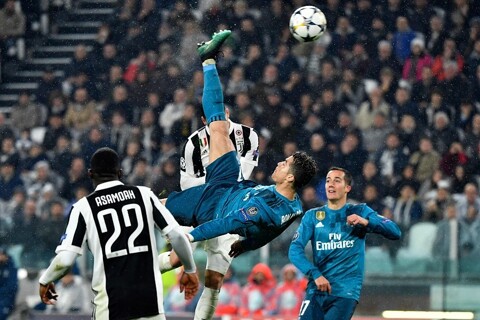 The forward discussed the match afterwards and admitted that he wasn't expected to finish the game with an overhead kick goal to his name.
"It was a great goal," he said of his instantly famous strike.
"What can I say? It was fantastic.
"I didn't expect to score that goal, but let's speak about the game.
"I think the game was amazing and we scored three goals against Juventus, a great team.
"We played nice and of course I am happy.
"I helped the team, I scored two goals and it was a great night."
Real Madrid's 3-0 win sets them up very well for next Wednesday's return leg.